GPC's World Egg Day Initiative: Nurturing Communities Through Sustainable Action
GPC's World Egg Day Initiative: Nurturing Communities Through Sustainable Action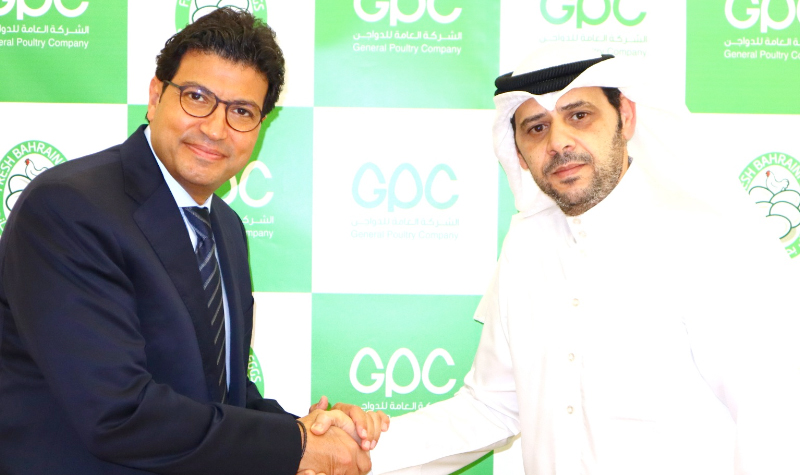 In a collaboration with Conserving Bounties Society (Food Bank Bahrain), GPC has marked World Egg Day on October 13, 2023, with a CSR initiative that forms a part of its ESG (Environmental Social Governance) framework.
GPC has donated 50 cartons of of fresh eggs, totaling 18,000 eggs to Conserving Bounties Society (Food Bank Bahrain). Conserving Bounties Bahrain, a Ministry of Social Development licensed NGO, has been a beacon of hope for the less fortunate, collecting surplus food from various sources and redistributing it to those in need across the Kingdom. With approximately 10,000 beneficiaries, including 1,800 Bahraini families and 5,000 expatriates, their impact on the community is profound.
This initiative exemplifies GPC's strategic sustainability plan, aligned with the United Nations' Sustainable Development Goals (SDGs). Among these, GPC focuses on five key goals with the greatest potential for positive impact on the future of people, community, country, and planet.
Foremost among these goals is Zero Hunger. By donating 18,000 fresh eggs to Conserving Bounties Society, GPC is taking a step forward towards eradicating food insecurity in the Kingdom. This action not only addresses immediate needs but also lays the foundation for long-term well-being.
GPC recognizes that access to nutritious food is fundamental to a thriving society. With this initiative, GPC provides not just sustenance but also nourishes the health and vitality of thousands of Bahraini families and expatriate workers.
In line with the goal of Responsible Consumption & Production, GPC is minimizing food waste and its environmental impact. By redirecting surplus eggs to those in need, we are taking a stand against the wasteful practices that burden our planet to build a more sustainable and resilient future for the community and the nation.
In commemorating World Egg Day, GPC's initiative transcends the boundaries of a single event, encapsulating a vision for a better, more sustainable world. It serves as a beacon, illuminating the profound impact that conscientious business practices can have on society and the environment.