Message from the Chairman
28/06/2020
2022-09-12 14:24
Message from the Chairman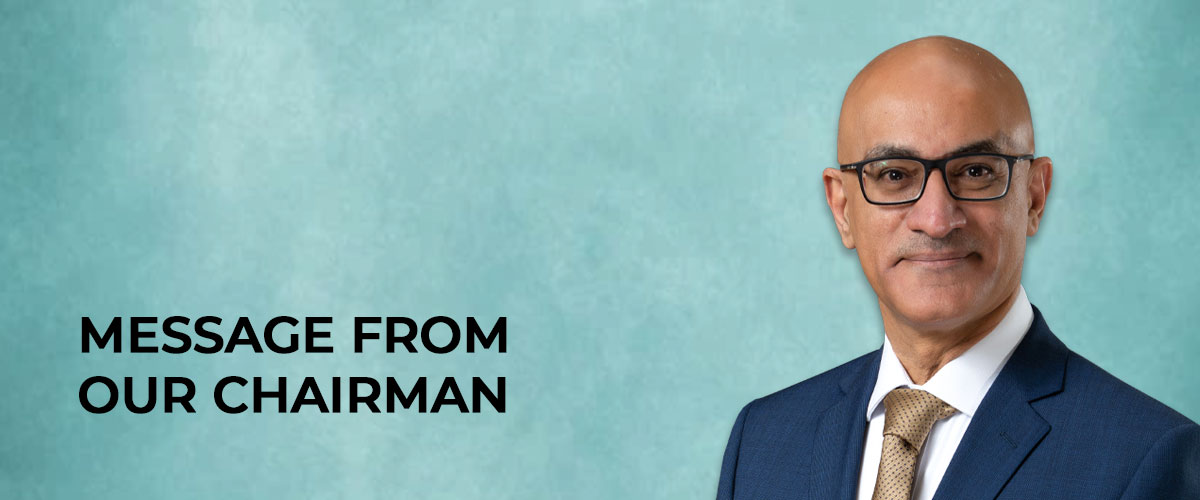 I take this opportunity to welcome you to our new website. As you navigate our website, I hope you will learn more about the qualities that make our company the trusted choice of consumers in Bahrain for fresh table eggs.
Since our inception in 1977, General Poultry Company has evolved into a powerhouse, driven by passion, integrity, teamwork, respect and innovation. This is a reputation built over time and a legacy we are proud of. We have always strived to surpass our expectations while meeting the needs of the Bahraini consumer.
We stay true to this promise by adhering to high standards we have set for our Quality Control & Food Safety. Close to our heart is the 2030 Vision launched by His Majesty King Hamad bin Isa Al Khalifa, providing a clear direction for the continued development of the Kingdom's economy and, at its core, a shared goal of building a better life for every Bahraini citizen. It is this shared vision that has seen us grow to be Bahrain's leading producer of fresh white table eggs. Our purpose, as always, is to generate value to our customers, stake holders and the community at large.
The need to respond to change in today's cultural, social and economic environment is critical. It is vital we build momentum by achieving excellence in the most fundamental aspects of our business with emphasis on efficiency in operations and growing our distribution channels to reach our consumers.
Today, as the Kingdom of Bahrain stands on the threshold of a new phase of accelerated growth, we aspire to be a part of this epic journey through innovation and teamwork. We are embarking on an aggressive modernization & expansion drive that will see a whole slew of new and innovative product launches while continuing to serve the needs of the Bahraini consumer.
General Poultry Company is a success story that would not have been possible without the contribution of our consumers, customers, team and shareholders; all aligned in intent & direction. We look forward to this continued journey of engagement & connection to deliver a bright future flavored with the same continued freshness, passion and commitment that we have come to be recognized for.
Sami Mohammed Zainal
Chairman – General Poultry Company