Balaleet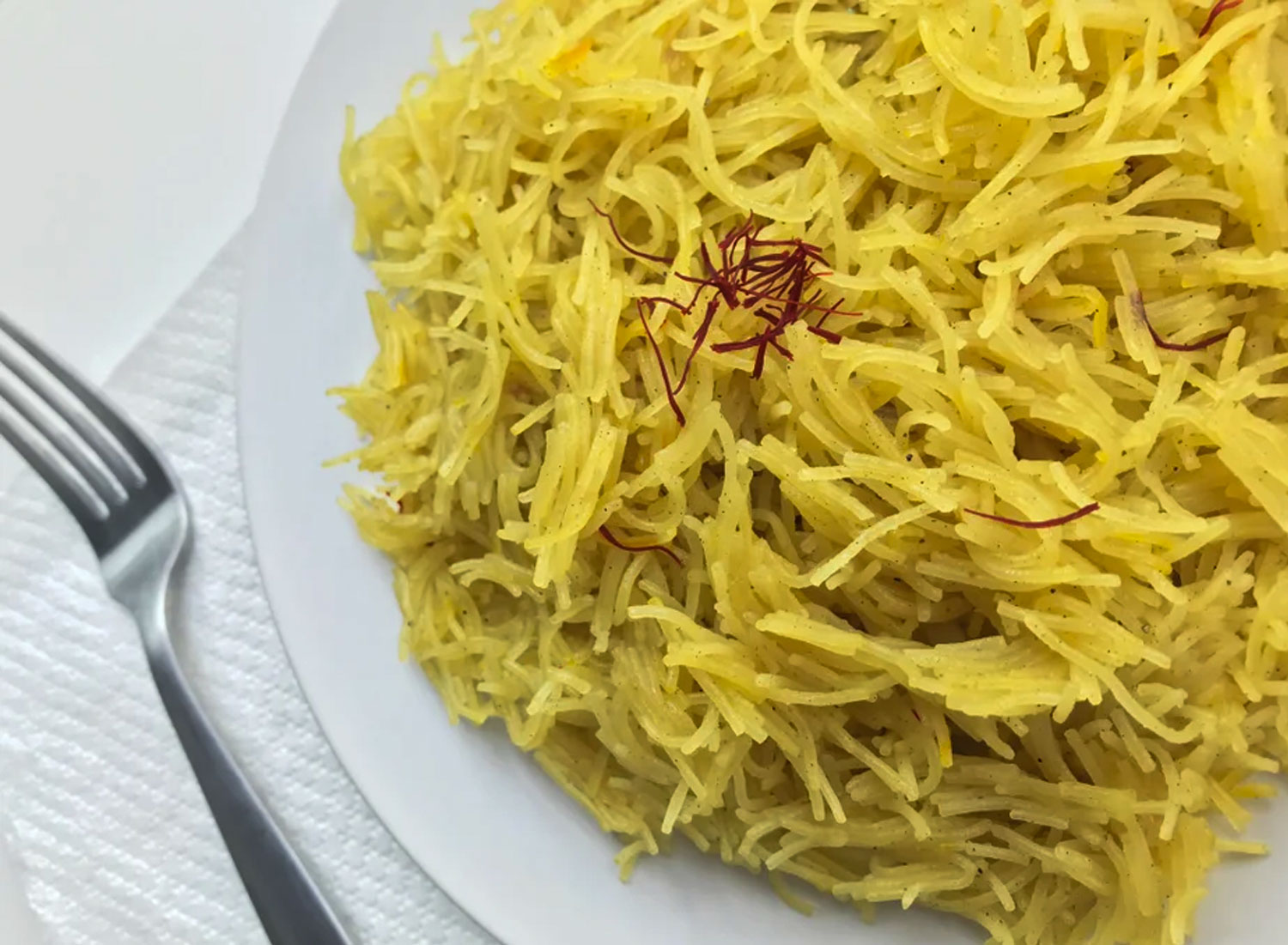 Balaleet is a traditional sweet and savoury dish popular in Kingdom of Bahrain. It traditionally consists of vermicelli sweetened with sugar, cardamom, rose water and saffron, and served with an overlying egg omelette. It is sometimes served with sautéed onions or potatoes.
2

 

cups

 

vermicelli

 

(wheat noodles)

8

 

tablespoons

 

butter

 

(or clarified butter)

¾

 

cup

 

sugar

2

 

tablespoons

 

ground cardamom

2

 

pinches

 

saffron

 

, diluted in 2 tablespoons of rose water (or water)

4

 

eggs

 

, beaten

Vegetable oil
In a pan, heat 2 tablespoons of oil and add half of the raw vermicelli. Lightly fry the vermicelli noodles until they turn golden brown, about 5 minutes. Constantly stir with a wooden spoon, so the vermicelli do not burn.

Then add a large volume of water to boil the fried vermicelli. Once the water starts to boil, add the rest of raw vermicelli and cook for just 3 minutes. Drain vermicelli in a colander.

Add butter, cardamom, sugar and diluted saffron to the pan. Mix and heat until sugar is dissolved for about 6 to 8 minutes.

Add vermicelli back to the pan, mix and cook for an additional 2 minutes.

Heat 3 tablespoons vegetable oil in a separate pan. Add the beaten eggs. Tilt the pan in order to spread the uncooked egg. When dry on top, flip the omelet over and cook for an additional minute.

Serve vermicelli with omelette on top.