Buttery Scrambled Eggs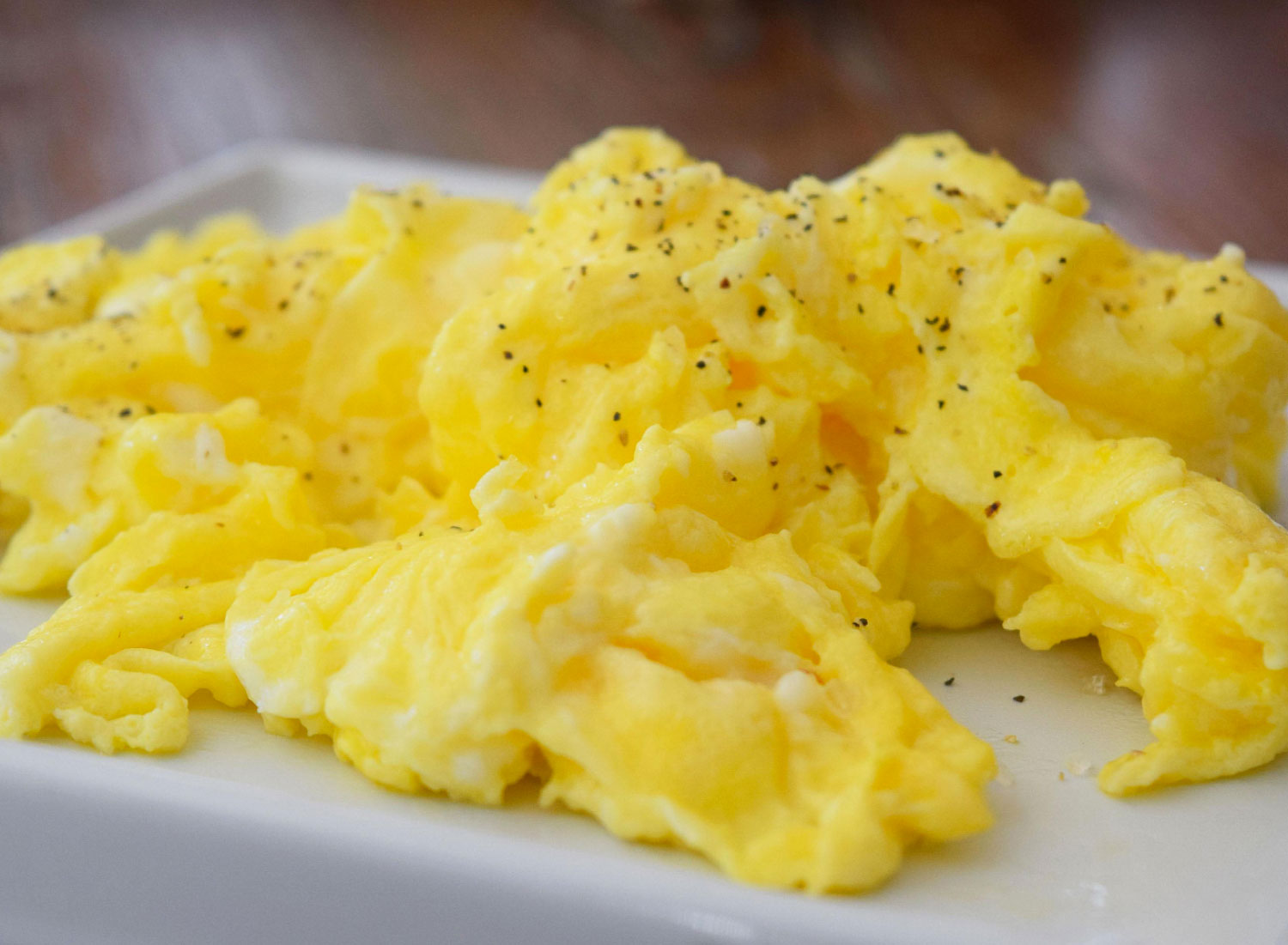 Scrambled eggs is a dish made from eggs stirred or beaten together in a pan while being gently heated, typically with salt, butter and sometimes other ingredients.
4 extra large eggs
2 tablespoons cold unsalted butter
1 tablespoon unsalted butter (for pan)
Salt and pepper to taste
Gather the ingredients.
In a bowl, beat the eggs with a fork or whisk until thoroughly mixed and the yolks and whites are totally combined.
Chop the 2 tablespoons cold butter into small cubes and mix into the eggs. Don't over mix; the butter should not melt into the eggs just yet.
Add the tablespoon of butter to a saute pan and turn the heat to medium-low. (Be careful not to heat the pan too high—low and slow is key.)
Once the butter is melted and foaming, add the egg mixture and cook for up to 1 minute without touching the eggs at all, until a thin layer, similar to an omelet, forms on the top. 
Before it sets up too much, gently stir the eggs with a wooden spoon, making sure to pull the eggs away from the edge of the pan. Continue cooking until cooked through and your desired texture is reached. This can take less than 2 minutes.
Add salt and pepper to taste.