GPC donates BD 10,000 to the 'Feena Khair' campaign
GPC donates BD 10,000 to the 'Feena Khair' campaign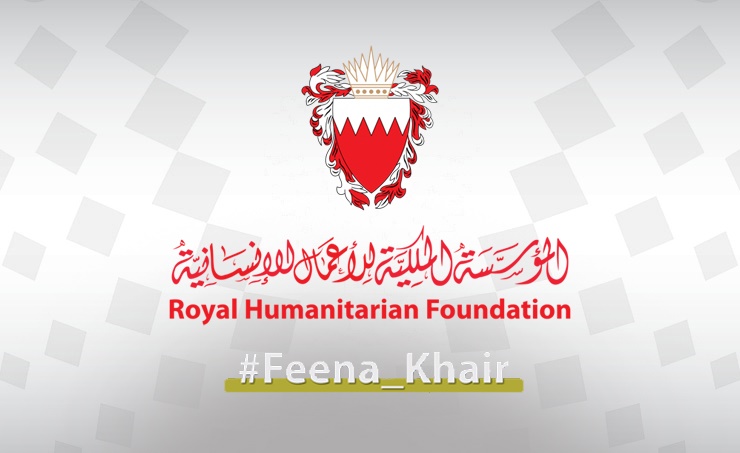 General Poultry Company announced a donation of BHD 10,000 to the Kingdom of Bahrain's 'Feena Khair' launched by Royal Highness Prince Salman bin Hamad Al Khalifa, the Crown Prince, Deputy Supreme Commander and First Deputy Prime Minister to fight the spread of the Coronavirus (COVID-19) in the Kingdom.
Mr. Sami Mohammad Zainal, Chairman of General Poultry Company (GPC) said, "In line with GPC's commitment to the Kingdom of Bahrain and the health and well-being of its economy and citizens, we are pleased to announce a contribution of BD 10,000 to support the Feena Khair launched by Royal Humanitarian Foundation  as per the directives of His Highness Shaikh Nasser bin Hamad Al Khalifa, Representative of His Majesty the King for Humanitarian Works and Youth Affairs, National Security Advisor, Chairman of the Supreme Council for Youth and Sport, and Board of Trustees Chairman of the Royal Humanitarian Foundation. We especially would like to thank our medical professionals and front-line workers engaged in the fight against COVID 19".
Mr. Sami added, "this support during the holy month of Ramadan reaffirms our solidarity with our community especially during these testing times. The board of directors and executive management has been closely monitoring the situation and is working together with authorities to do what we can to safeguard the health and interests of our employees, frontline workers, our customers and the community we live in. We pledge to maintain our production levels despite the challenges we face to provide our consumers with fresh eggs. We are also taking proactive measures to step up production capacities to meet the nation's aspirations and goals in enhancing food security for the Kingdom.
We'd like to extend our deep appreciation and gratitude to the Government and leadership of the Kingdom of Bahrain for their exceptionally well thought out efforts and response to this crisis and the success of their efforts in keeping Bahrain safe.